Produce
M. Feller & Daughter supply only the finest quality meat.
Most of our meat is organic, non organic meat is clearly marked.
Specialists in Organic Meats
We supply all cuts of Organic Beef, Lamb and Pork and free
range Chicken. In season we provide Venison, Wild Boar, all
types of fowl including Quail, Pheasant and Pigeon, Rabbit,
Hare, Geese, Duck and Turkey etc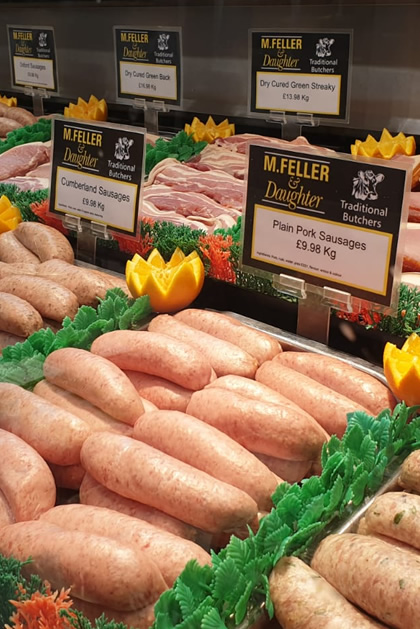 Experience
We are happy to advise you on the best cuts or on the quantity you will need and be more than happy to prepare meat for you.


If you are looking for something in particular, just ask. If we don't have it, we may be able to get it or suggest an alternative.
We are experienced in handling and preparing meat.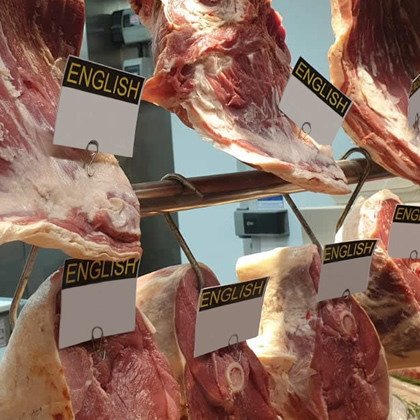 Specialities
We make traditional sausages daily from fresh organic
British meat which include the following:
Standard stock: Cumberland, Pork & Leek, Lamb, Rosemary
& Garlic, Chicken & Tarragon, Chipolata and Gluten-Free Pork,
Pork, Garlic & Parsley
Specials: Oxford (with skins), Chilli Chicken Curry, Beef & Tomato
You can also buy your free range organic eggs from us!